It's the summer and we are all thinking of places to visit for a weekend away or maybe a longer break with the kids. Somewhere that is easy to get to, good value for money and with plenty activities to keep everyone entertained. Look no further than Co Meath and Navan! Navan is situated right in the middle of Irelands Ancient East and the Boyne Valley. But it's not all about history and castles. This region has so much to offer whether you are travelling with kids, as a group of friends or in a couple. Think Kayaking down the river Boyne, tasting the new whiskey at Slane distillery, watching the kids travel down the zip line at Rathbeggan lakes or tasting some of the local produce in one of the local hotels.
To give you some more inspiration we have put together our top ten day trips to do from Navan for this summer!
Slane Distillery and Castle
Opened late last year Slane Distillery is a fantastic new tourist attraction in Co Meath. Opened daily for tours it brings you through the history of the estate as well as the working distillery now making the triple casked Slane Whiskey. Slane Castle is just a short 60 second walk from the distillery where they also run tours most days.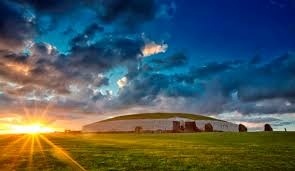 2.Newgrange Monument
This world heritage site is over 5000 years old and is a very important part of our Country's history. Some call it the crowning jewel of Irelands Ancient East. Every year at the winter solstice, hundreds of people gather at the tomb to see if the weather allows the rising sun to light up the entire chamber. Tours operate daily from the Bru na Boinne centre.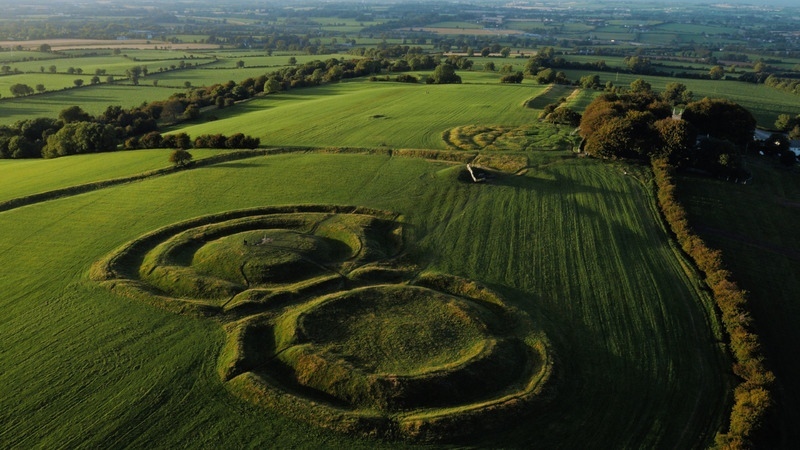 3.Hill of Tara
Another amazing day trip is to visit the Hill of Tara. As well as having breath taking scenery over the surrounding country side, this site also has historial significance in Ireland. One of the most interesting monuments at Tara is the Lia Fáil (Stone of Destiny), which is a standing stone located within an area known as the Forrad (The Royal Seat). This was the inauguration stone of the Kings of Tara.
4.Boyne Valley Activities
Situated in Trim, Co Meath, Boyne Valley activities offer rafting, archery, kayaking, river tours and high ropes. This is a perfect spot for all of the family and promises you a great day out.
5.Causey Farm
Causey Farm has an array of activities to suit everyone who bases themselves in Navan. From Hen parties to team building and lots more. The Causey kids summer camp runs in July and August and Farmaphobia at Halloweeen is one not to be missed. All of this only a 15 minute drive from Navan! You can book your henpartys with the Newgrange hotel and we have a causey farm trip included!
6. Irish Military War museum
Only a thirty minute drive from Navan is the Irish Military war Museum. This museum offers tours and family days and is suitable for all ages. Get to ride in a tank or explore an actual trench! This is another perfect day out.
7. Rathbeggan lakes Adventure park
Rathbeggan Lakes is situated only a 20 minute drive from Navan and is a super day out with the family. Some of the activities include Bouncy castles, zip line, high kings tower, swan paddle boats and lots lots more. Visit us at the Newgrange Hotel website to check out our Rathbeggan lakes packages.
8. Trim Castle
Only a 15 minute drive from Navan is the beautiful Trim Castle. It is the largest Anglo castle in Ireland and it also played host to the Movie "Braveheart" staring Mel Gibson over 20 years ago. The castle is open every day during the summer and tours are available also.
9. Lough Crew adventure centre
Situated in Lough Crew estate and gardens, Lough Crew adventure centre is a fun filled day out. With activites including the zip line, climbing wall, archery and assault course to name a few. Activities can be booked on a half day or full day basis.
10. Salmon of Knowledge experience
A fun, informative and entertaining portrayal of a celebrated tale from Ireland's rich and colourful storybook of celtic mythology. A scenic river walk, a local legend of a sacred river, a supernatural fish, magical hazelnuts, a warrior hero and a cunning old Druid. To finish you too get to eat a piece of the delicious salmon and maybe acquire some of the knowledge. Pre booking is necessary for this one but it is situated in Navan itself!
The best place to base yourself for any of these activities is the Newgrange Hotel in Navan. Contact reception now on 046 9074100 or book online on www.newgrangehotel.ie